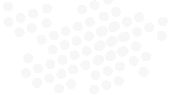 Online Software Solutions
ASP Online Software produces innovative online software solutions for use across many industries. We use the latest technology and leverage the unique capabilities of the internet to help your business improve performance and save time.

Our Embrace products have become so popular that our customer base now extends to more than 50,000 people worldwide:
Embrace Courses
is a fast and easy training tool used for ongoing employee training and performance records.
Embrace Surveys
is an online survey creation tool used for gathering satisfaction and feedback statistics.
You can throw away your paper surveys!
Embrace Assessments
is used to test knowledge and ability.
How well do your staff know your products and services?
Embrace Incentives
is a fully automated online loyalty system for travel agents.
Let the system do the tracking for you.
Embrace Knowledge
is an online knowledge/content management system.
Create your own knowledgebase.
Our Consulting team can help you establish or optimise your business. We specialise in the call centre industry, where we have extensive experience - having set up and run over 50 centres across 6 continents.

Contact us now to find out how we can help you achieve your goals.


Latest News

Embrace Knowledge our newest product now joins the Embrace portfolio. Create your own knowedgebase quickly and easily online.
> Find out more

Embrace Courses includes an online library of courses.

Now its your choice to develop your own course, or save time by using one of ours.
> Find out more